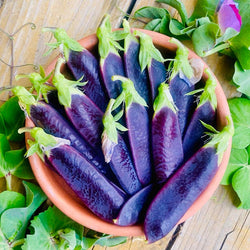 Desiree Dwarf Blauwschokkers Pea - Seeds - Ideal for Container Growing and Small Spaces
Latin name: Pisum Sativum

The Desiree Dwarf Blauwschokkers Pea is an ideal variety of garden pea for small spaces and container growing because it only reach 60 cm at maturity! The plant does not need to be staked.
These splendid purple pods filled with large peas can be eaten fresh or dried. In addition, it produces beautiful pink blooms that can be used to embellish flower arrangements.
±40 seeds
Sow: As soon as the ground can be worked
Seed depth: 3 to 5 cm
Germination time: 6-10 days at 18-24°C
Soil: Poor, humus, loose and drained

Location: Sun
Distance between plants: 5 cm
Distance between rows: 40 to 60 cm
Height at maturity: 60 cm
Maturity: 48 days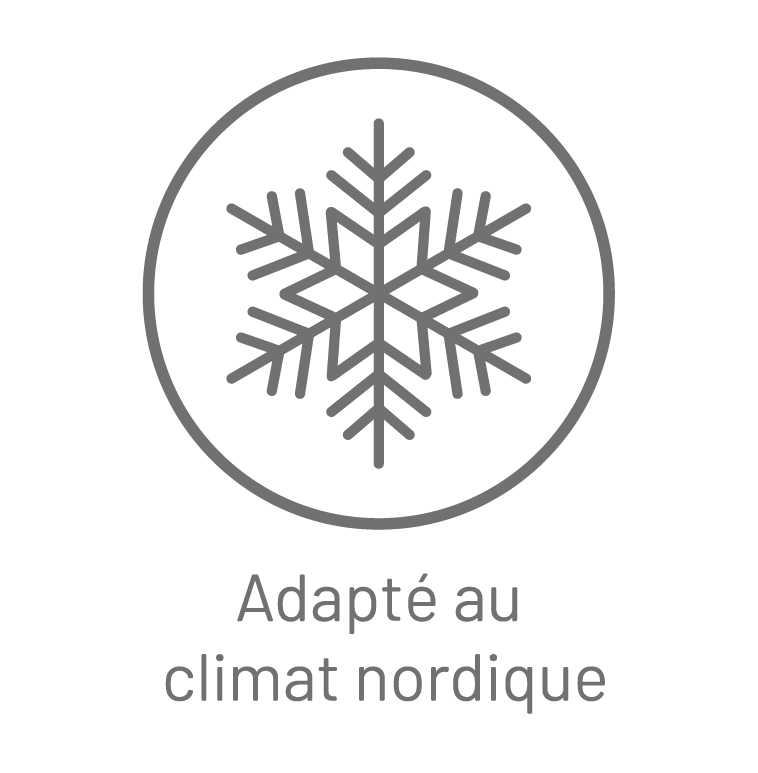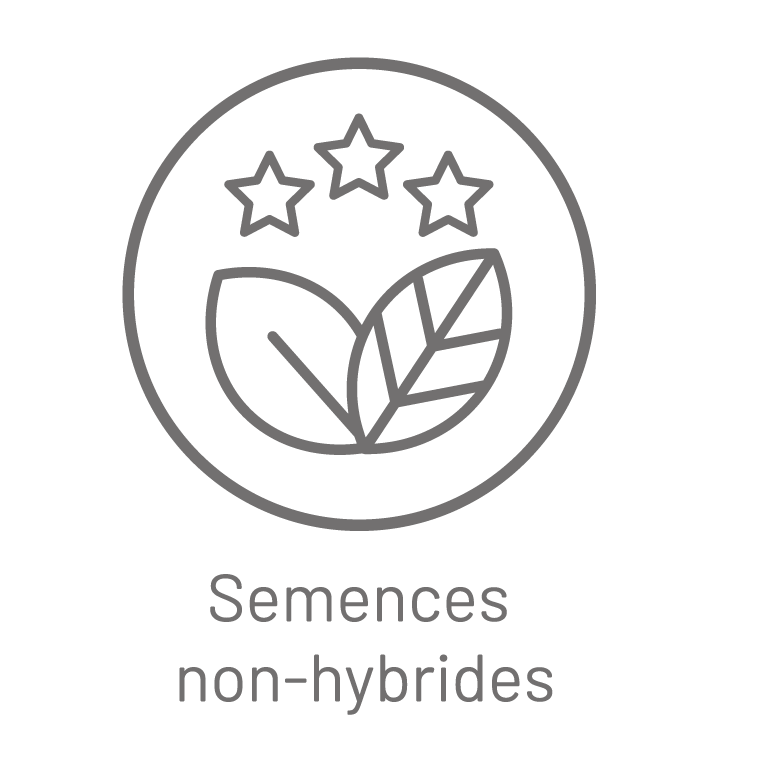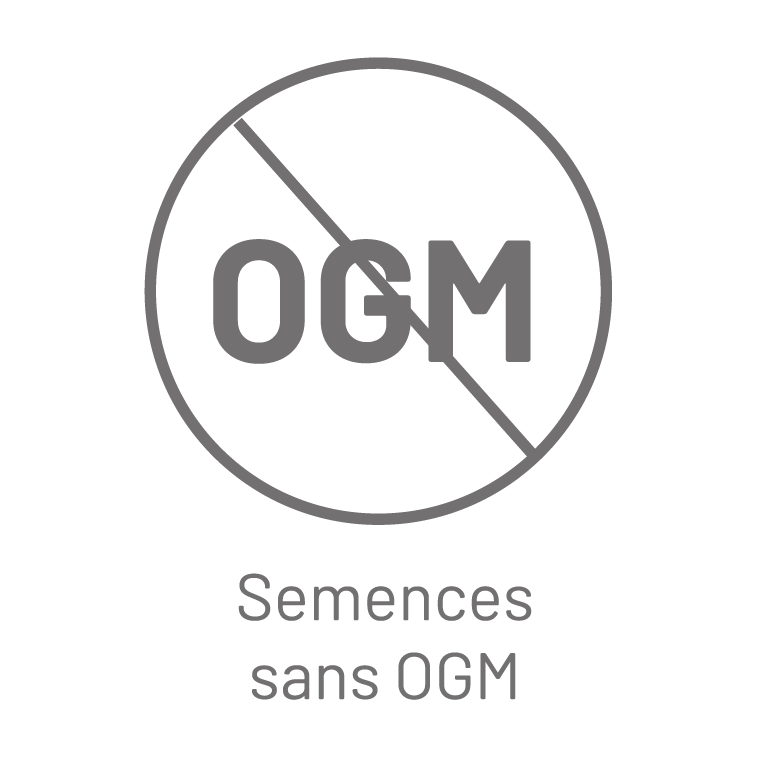 Pois fragile
Pousse très bien en pot mais est très capricieux. S'il est récolter un peu trop gros il a tendance à faire de la pourriture apicale. Il doit être cueilli à point et il produit très peu. Il est très décoratif mais bon très déçu.
Pois nain désirée
J'ai acheté ces pois pour leur beauté et unicité. Mais le critère premier est le goût et la texture. Et côté goût, je n'ai pas retrouvé le sucré que j'aime. Le texture était plutôt dure, ils n'éclataient pas en bouche. J'aurais bien aimé les trouver à mon goût mais je ne les rachèterai pas.
Très jolis et très bons. Nous les avons fait grimper au jardin. Belle production
Bon service
Rapidité de livraison bon service!
We think you'll also love...