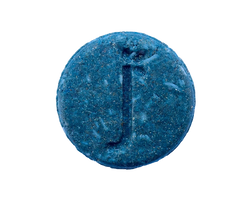 ILLUMINATE SHAMPOO - Lavender and Lemon - Shampoo Bar for Blonde and Grey Hair - NO BOX
An illuminating shampoo bar for light-coloured hair. Enhances shine and helps maintain a pure-grey and luminous blonde.
All of our shampoos are sulfate free!
Combine with one of our conditioner bars for soft, hydrated hair.
Don't forget your soap bag to ensure you get the most out of every last bit of your shampoo bar.
GREAT LATHER
ULTRA SOFT
SUITABLE FOR NATURAL AND COLOURED HAIR
BIODEGRADABLE
SCENTED WITH ESSENTIAL OILS
SULFATE FREE
COCOBETAINE FREE
RECYCLABLE PAPER PACKAGING
Made in Le Bic, Quebec, Canada
60g | 2 oz (Up to 40 washes)
Instructions for use: Wet hair well and wet shampoo bar. Rub the shampoo bar over your head. Once you obtain a rich foam, lather and massage the scalp and hair. Rinse. Follow up with a conditioner bar.
Storage: Let the shampoo dry completely between each use. If you need to travel with it, dry it with the corner of a towel before closing your soap case, and leave the soap case open once you have arrived at your destination.
Note: If you are making the switch from conventional shampoo (high street or salon) to shampoo bars, the first time you wash your hair, you may notice a layer of synthetic silicone is removed from you hair. This may create a waxy-oily effect. If this happens to you, simply re-wash your hair, and enjoy your beautiful hair without any chemical residue!
Ingredients: Sodium cocoyl isethionate, water. chamomile flower powder, shea butter*, castor oil, avocado oil, coconut oil, orange peel powder, marshmallow root powder, lemon peel oil, lavender oil, ultramarines and/or indigo leaf.
*Certified fairtrade
Find the list of ingredients in international nomenclature (INCI) on the packaging of all our products.
Je l'adore
J'avais quelques doutes avant l'achat. Finalement, j'ai enfin trouvé un shampoing solide compatible avec mes cheveux: il les rend doux et soyeux. Le shampoing dure assez longtemps, je suis vraiment étonnée et finalement le prix ne me parait pas excessif
Shampoing illumine
Très bon produit. C'est le seul que j'ai trouvé qui réglait mon problème de cuir chevelu. Je l'ai adopté et en parle dans mon entourage.
Super!
Mousse bien, très facile d'utilisation, dure lontemps. Cheveux soyeux. Mon shampoing régulier depuis un bon moment. Très satisfaite!
We think you'll also love...